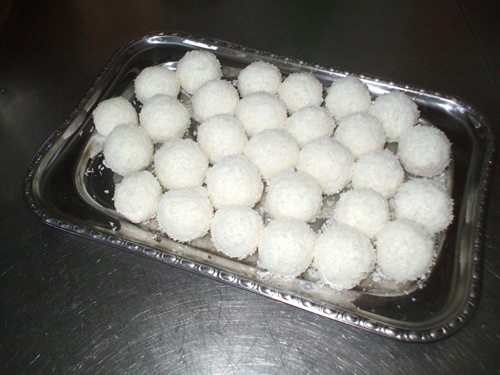 Very quick to prepare, simple, fresh ingredients!
Ingredients
500 g cheese cow
200 g of coconut flour + 50 to cover
150 grams of sugar
a teaspoon of vanilla extract
Preparation
In a bowl mix the ricotta, sugar, vanilla and 200 g of coconut flour. Create as many balls and roll in coconut flour remained. Arrange on a platter and let rest in refrigerator for several hours.
They are excellent as a dessert in summer, fresh and tasty!